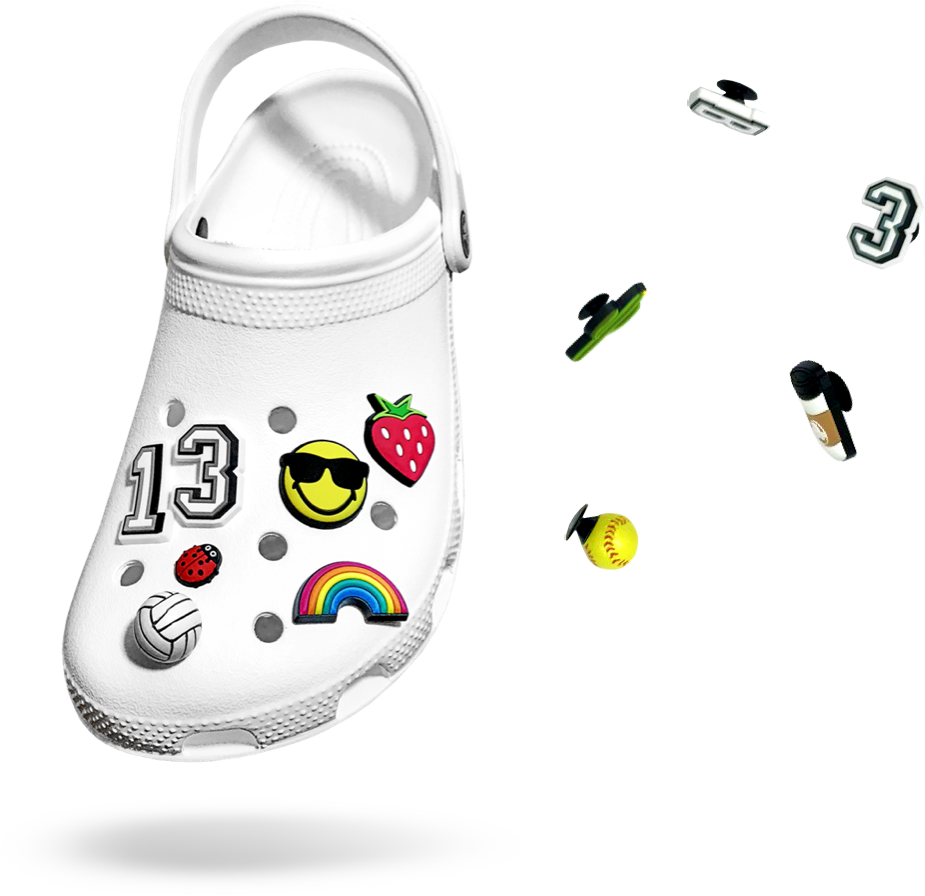 Our shoes
are your canvas!
Add Jibbitz™ shoe charms to your Crocs
to show your unique style and creativity! From well-known characters to popular emojis to messages you can type — have something to say? Say it! Love aliens and unicorns? Show it!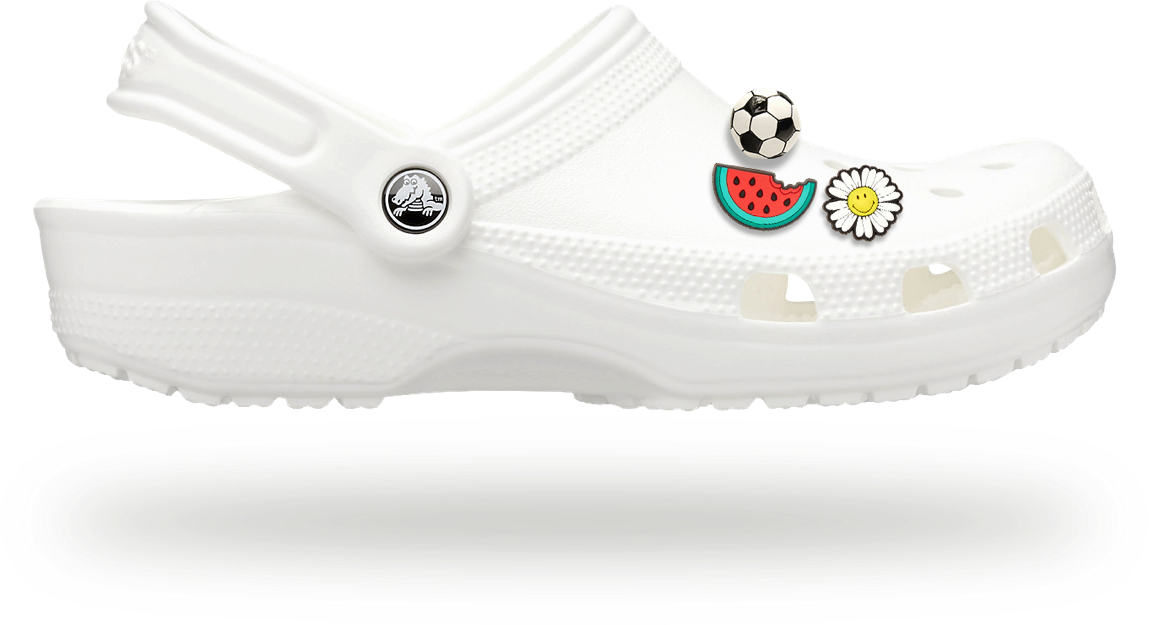 Jibbitz™ charms are accessories you put

in your Crocs. They are easy to plug in and take out so you can switch up your designs anytime you want.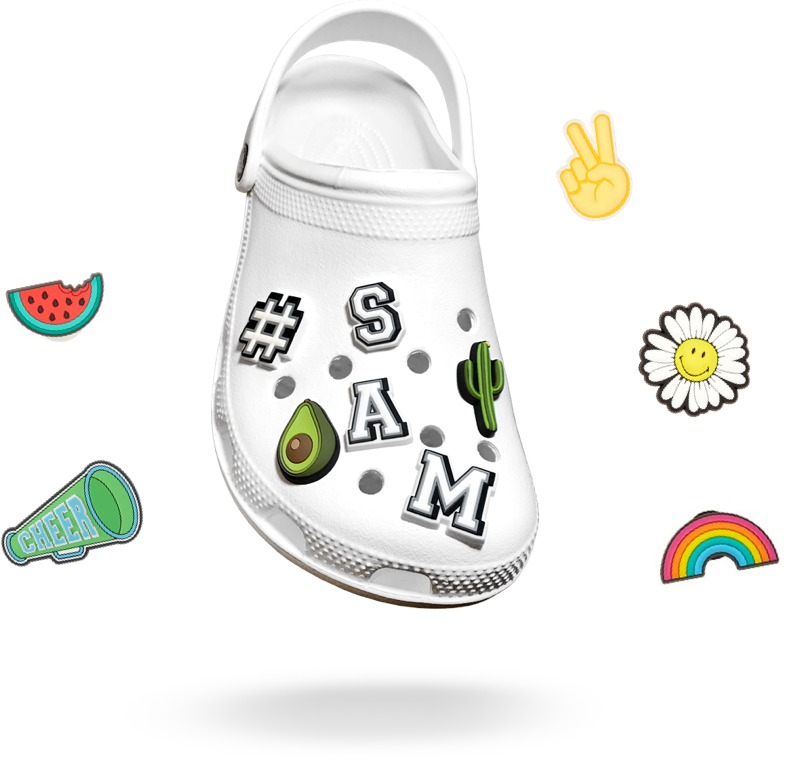 Time to get
creative!
Introducing
The Jibbitz™
.

Personalizer